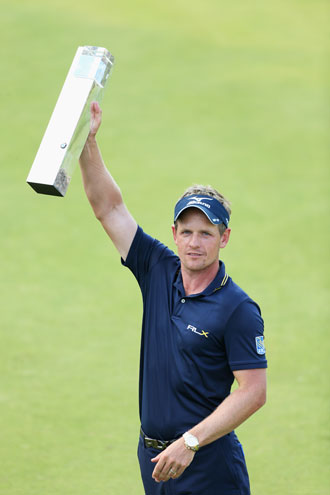 It's time for the latest Devil Ball Power Rankings, our look at who's up and who's down in the world of golf. Your panelists are an esteemed group of the world's greatest golf journalists … or so our mothers tell us. Devil Ball Golf's Jay Busbee and Jonathan Wall, CBS Sports/Eye on Golf's Shane Bacon, and Golf Channel/Golf Talk Central's Ryan Ballengee bring you these, our rankings. This week, we're joined by reader Scott Fix. Enjoy, and read on to see how you can be a part of the festivities.
1. Luke Donald. Last week: 1.
2. Jason Dufner. Last week: 4.
3. Rory McIlroy. Last week: 2.
4. Justin Rose. Last week: 10.
5. Zach Johnson.Last week: NR.
6. Rickie Fowler. Last week: 6.
7. Matt Kuchar. Last week: 3.
8. Bubba Watson. Last week: 7.
9. Phil Mickelson. Last week: 9.
10. Lee Westwood. Last week: 8.
Dropping out: Hunter Mahan.

Also receiving votes: Hunter Mahan, Jim Furyk, Branden Grace, Carl Pettersson, Tiger Woods, Ernie Els.
Scott Fix astutely pointed out that Branden Grace has won three times in 13 starts on the European Tour. Want in on the Power Rankings voting? Email us and make the case for why we should make you our guest voter for the week. Points given for good stories and good arguments.
Devil Ball Golf – Golf – Yahoo! Sports
Other Related Posts: