With so many golf destinations to choose from, these 5 hot destinations are attracting lots of interest. Innovative new courses and excellent facilities in Cyprus, Turkey, Tunisia, Argentina, and British Colombia have created excitement in the golfing world. The attraction is in large part due to the challenging courses, unique holes, year round golf, and exotic scenery.
Golf in Cyprus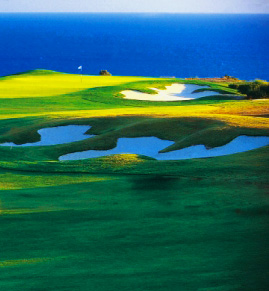 One of the most beautiful Mediterranean islands, with a warm year round climate, Cyprus has excellent golf courses with challenging greens and fantastic views. The par 71 Aphrodite Hills course, perched above a beach, is surrounded by protected forest, and is divided in half by a deep ravine. The oldest course on the island, Tsada Golf Club, set 500 metres above sea level, has natural fairways running through old fruit orchards and vineyards.
Golf in Turkey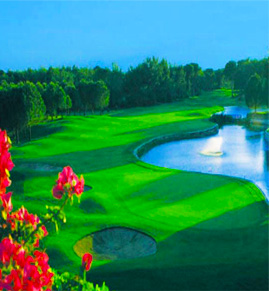 Belek is located in south west Turkey and provides access to miles of golden-sand beaches, unspoilt natural attractions and an exotic national culture. There are excellent golf courses, many five-star hotels and lots of water sports activities. The excellent value of a golf holiday in Turkey is just an added bonus. The main resort of Antalaya, has 300 days of sunshine a year, pretty parks and palm-lined streets. It is a perfect golf destination during a winter break.
Golf in Tunisia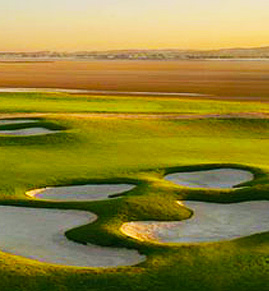 With hundreds of miles of sandy beaches, bustling markets, and stunning architecture, Tunisia is a popular tourist destination. Tunisia is also becoming one of the Mediterranean's foremost golf holiday destinations. Affordable accommodation, year-round sun, and a choice of 10 golf courses, with reasonable green fees, is a very tempting combination. The courses at Hammamet are designed around six lakes and 430 acres of olive trees. These courses include Golf Citrus, with two 18-hole, par 72 championship courses, and the short and demanding par 72 Yasmine. Further south, on the island of Djerba, the Tabarka resort has a 27-hole course surrounded by date palms and overlooking the Mediterranean Sea.
Golf in Argentina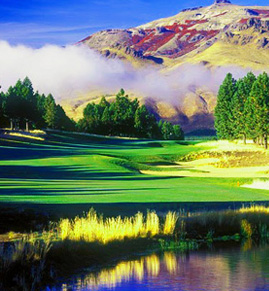 Argentina is becoming increasingly popular as an exotic destination for golfers, with golf courses available in most parts of the country. Being in the Southern Hemisphere, summer is from December to March and makes an ideal getaway for those residing in the northern hemisphere. The old par 72 Buenos Aires Golf Club is one of the world's top 100 courses. It has water features, bunkers and well-maintained greens. At the southeast tip of the country, in Patagonia, the Arelauquen Golf Club is surrounded by mountains and lakes of crystal-clear waters. Playing this 18-hole, par 72 course is an unforgettable experience, with views of the summits of Mount Catedral, Mount Otto and the backdrop of Lake Gutiérrez.
Golf in British Columbia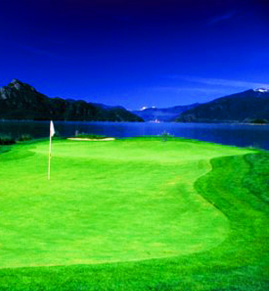 The province of British Columbia, on the West Coast of Canada, is a rugged frontier for golfers, from its desert courses in the interior to the breathtaking mountain courses in the west. 1 hour north of Vancouver, resides Furry Creek Golf Course with ocean and mountain views from every hole. Closer to the city of Vancouver sits the Westwood Plateau Golf and Country Club which was proclaimed the top new course in Canada in 1994. The championship golf courses in Whistler includes the Jack Nicklaus designed Nicklaus North Golf Course and the Chateau Whistler Golf Club, a mountain course with huge elevation changes.
Other Related Posts: